Powering Business
ModerniZation Through
Cloud Computing



About Us
Cloud Shift is a uniquely positioned cloud computing services and business transformation company that advises, supports and guides both public sector organizations and private sector clients through their cloud adoption and digital modernization journey.
Our expertise spans the spectrum of business architecting, cloud adoption, business process engineering, cloud migration, platform technologies assessment, software development, cost and investment modeling, IT security, network infrastructure and advisory and managed IT services.
We provide customized, value-added solutions that position clients to modernize their business by harnessing over 20 years of diverse experience working on enterprise-wide IT business transformation and software development projects across industries in Canada, the United States, Europe, Africa and South America.
"Strength in unity. Shaping the future through collaboration"
Our Services
Cloud Shift's core services focus on modernizing your business to improve viability and generate sustainable value through cloud enablement and digital transformation.
Protected "B" Medium Integrity and Medium Availability
(PBMM) Audit
Digital Modernization and Cloud Enablement
Professional Services – Contracting and Deployment
Software Development and DevSecOps
Business Architecting and Strategic Management Consulting
Consultative Sales and Value-Added Reselling
Electric Vehicle Services Portfolio
Some of Our Clients
Employment and Skills Development Canada
Immigration, Refugees
and Citizenship Canada
Department of National Defence
What our Clients Say
"One of the benefits of engaging Cloud Shift is the versatility it offers clients. During its collaboration with my organization's Digital Modernization Program, it was able to deploy a variety of key professional resources skilled in a range of cloud-related and adjacent experiences which minimized budget costs and elevated the organization's approach to our cloud enablement initiative. Cloud Shift's versatility spanned Enterprise Architecture, Business Transformation, Cloud Migration, Cybersecurity and Project Management. It was a trusted partner in my organization's modernization of its digital platform and related services and we benefited from Cloud Shift's high level of business transformation leadership, advisory acumen and implementation efficiency. "
Yanick Larouche
Director, Digital Strategy and Enterprise Architecture
Immigration Refugees and Resettlement Canada
"Among the attributes that I look for whenever I am hiring an external vendor to compliment my staff to undertake complex IT projects are, trustworthiness and efficient service delivery. Contracting Cloud Shift Inc. proved to be the right decision given its consultative, knowledgeable approach to the planning, strategizing, design and implementation of an enterprise-wide solution and its cloud migration. Cloud Shift's tactful approach to engaging my staff and supporting system integrators, along with its ability to rally internal stakeholders to get behind the application migration effort proved to be invaluable and crucial to the success of the cloud enablement effort."
Christiane Faucher
Director, Enterprise Architecture Services
Employment and Skills Development Canada
"At first, we were uncertain about the timing of our desired transition away from our current Software-as-a-Service (SaaS) cloud provider, despite a decision to try a different cloud service that was more consistent and responsive to our business needs. It was risky, as a lot was riding on this decision. Cloud Shift minimized our reservations by channeling our insights into a new software solution which it built with infusions of new design features, while smartly planning our transition to a new cloud platform. Cloud Shift rolled out an international, full-stack software development team that it marshalled to our benefit and at a cost that was more than competitive. It's collaborative approach was second-to-none and its quality assurance and project management capabilities proved to be highly valuable to the success
of our transitioning"
Anthony Woods
Cloud Shift in the Real World
Human immigration and COVID–19
A Call To Action
The forlorn look through deep-socketed eyes. The baleful sound of despair as their lives and futures appeared impaled by the Covid-19 pandemic. These images were a call to action for decision-makers at a Canadian Federal government department charged with managing the legal entry of refugees and asylum seekers into Canada, among other immigration classes. In collaboration with experienced cloud computing and business transformation consultants from Cloud Shift and with support from internal stakeholders, the department mounted an ambitious Digital Platform Modernization program (DPM). The goal? To accelerate immigration application processing, significantly cut wait times, re-engineer processes and workflows.
Let's talk about your business modernization
and cloud adoption journey and how we can support
your successful digital transformation.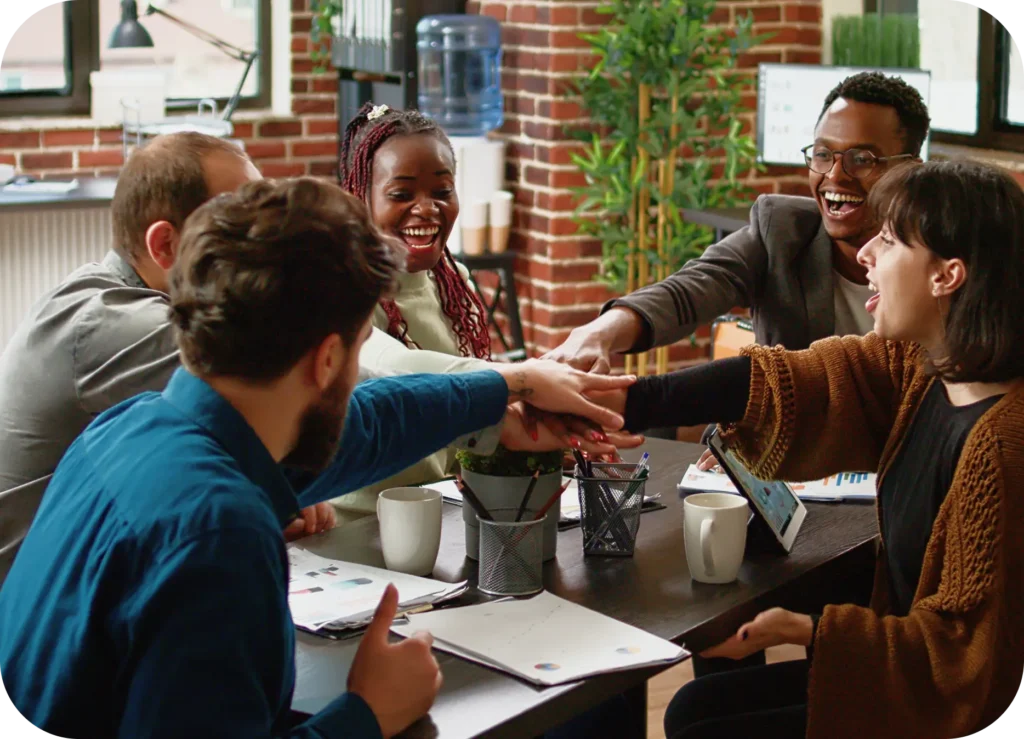 Join Our Team
Cloud Shift is an exciting, dynamic and supportive place to work; a place that values innovation and exploration, develops talent, and rewards hard work. We are involved in a wide range of public and private sector IT projects, digital modernization initiatives, business transformation and DevOps. In addition, we are active in the exciting and rapidly expanding electric vehicle (EV) industry, developing and deploying EV services.
We are always on the hunt for brilliant, motivated, out-of-the-box thinkers. If this describes you, contact us today to learn more.
Find out how we can support you on your digital transformation journey.
+1 613-618-5723
+1 613-617-9747
Cloud Shift Inc. 4-183 Waverley Street, Ottawa, Ontario, Canada K2P 0V5