Join Our Team
If dynamic collaboration, team-driven innovation, customer-focused motivation and prioritization of work-life balance appeal to you, then Cloud Shift could be the place for you to hang your creative hat.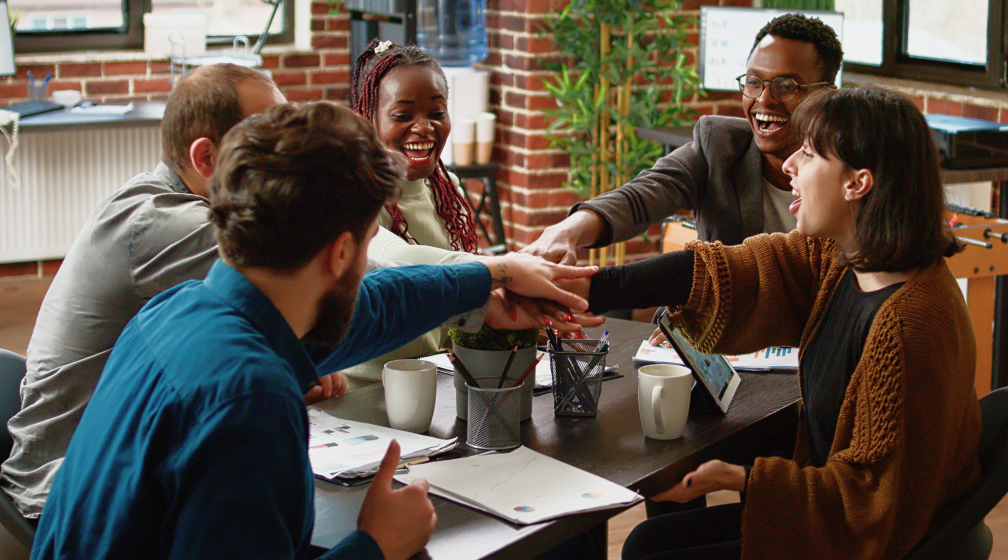 A Day in the Life at Cloud Shift
At Cloud Shift, we believe in levity and that a work place should have elements of fun, enterprise, freedom to roam innovatively and to engage dynamically and confidently. We have a nurturing environment where all Cloud Shift staff, collaborators and partners immerse themselves in dynamic interactions to spawn viable ideas and produce customer-focused magic that improves their business. A day in the life at Cloud Shift? Meaningful.
Why work with us
Work-Life Balance
Striking the right balance between home life and work life is a Cloud Shift priority. We believe that a comfortable and confident employee or collaborator is a more productive one.
Hybrid Work Environment
We established hybrid work models long before the emergence and impact of the COVID-19 pandemic because of our experience with the changing dynamics of work and society. Cloud Shift offers a hybrid work environment and approach that is staff-centered and focuses on nurturing productive creativity.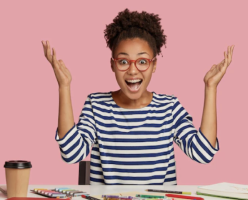 Creative Compensation
Cloud Shift believes in investing in our people and rewarding effort. Compensation creativity is something we pride ourselves in.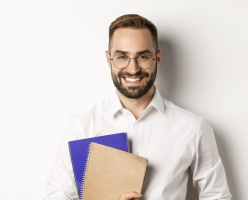 Professional Development
At Cloud Shift, we believe that personal success can be linked to professional development opportunities. We support this by providing training, mentorship and other learning opportunities.
DIVERSITY
One of our corporate beliefs is that there is strength in diversity. Cloud Shift encourages all its partners and employees to share their ideas and collaborate in order to find creative solutions and contribute to the business' viability and growth. It is one reason why we, at Cloud Shift, embrace differences as they contribute to our viability and corporate wellness.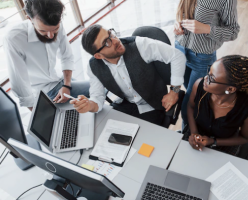 DYNAMIC COLLABORATION
At Cloud Shift, we take healthy pauses, but we don't hesitate. We enable active idea generation and thoughtful, yet decisive decision-making. Part of our operating culture is to think, plan and then make our move. Decision-making in motion.
Open positions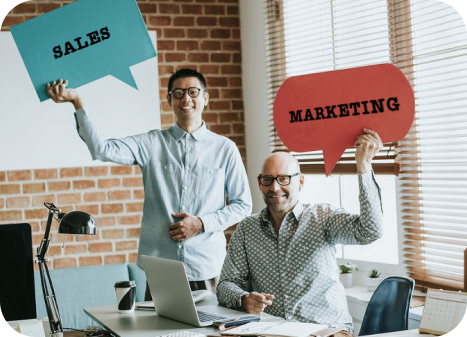 Sales and Marketing Lead – Cloud Enablement and Software Development Services
This is a part-time position consisting of 12 working days per month to start. Duties include targeted marketing and sales of a suite of cloud enablement and software development services to to private sector and federal and provincial government clients.
Must have:
– market penetration, business development and
consultative sales experience;
– business communication and strategic thinking skills;
– solid (though not exclusive) experience selling cloud
computing and software development services;
– leadership attributes.
Business Development Lead – Professional Services
This is a part-time position consisting of 14 days per month. This role focuses on growing Cloud Shift's existing professional services sales opportunities across federal and provincial government departments and expanding into the private sector among companies in need of experienced and qualified human resources in digital modernization, cloud computing, business transformation, enterprise architecting, among others.
Must have:
– and sales experience (preferably in the professional services industry)
– skills in cross-market penetration and client cultivation skills;
– a knowledge of human resources contracting vehicles;
– some experience in and exposure to cloud computing;
– an understanding of federal and provincial government-professional services procurement process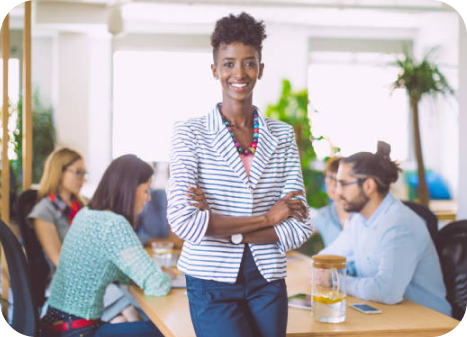 Technical Sales Lead
This is a part-time position consisting of 12 days to start. This position will entail the creation of a dynamic electric vehicle (EV) services sales strategy and execution. Exposure to the EV industry and specifically to electric charging services would be considered an asset.
Must have:
– strategic business sales planning experience;
– business development skills;
– knowledge of some cloud technology platforms;
– exposure to technical product engineering.